Pine Knob Music Theatre | Clarkston, Michigan
A long voyage awaits! Catch Beck and Phoenix as they dock at the Pine Knob Music Theatre on September 2. This "Summer Odyssey" tour brings boundary-breaking music from two of the most creative names in the music industry. Grammy-winning/Rock & Roll Hall of Fame nominee Beck takes you on a joyride to his artistic songs. Alternative rock and pop becomes art with his songs like "Loser," "Guess I'm Doing Fine," and "Where It's At." To make sure you are having a good time, waves of fizzy and bubbly pop-rock will be performed by Grammy-winning Phoenix. His hit tunes "Alpha Zulu," "Winter Solstice," "All Eyes On Me," and "The Only One" are sure to leave you on a sugar high. Don't delay buying tickets, as the Summer season is right around the corner!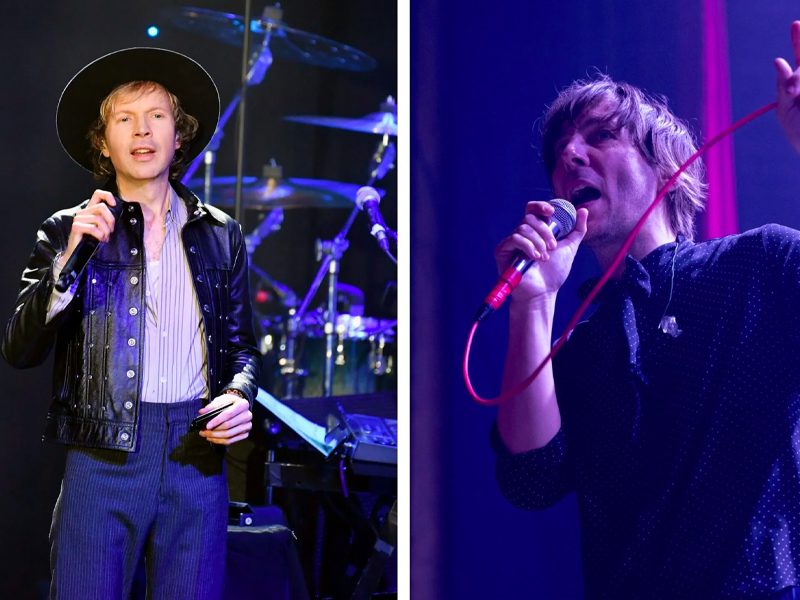 David Hansen, better known as Beck, rose to prominence in the 90s for his experimental and lo-fi style and became renowned for combining musical genres. Among his musical influences are folk, funk, soul, hip-hop, electronic, alternative rock, country, and psychedelia. His jumbling of different music styles and mundane lyrics has turned into eccentric records, which captured people's attention and gained him the notoriety of releasing unexpected albums. His first taste of success was with his single "Loser,' which everyone mistakenly thought of as his "one-hit wonder." He proved everyone wrong when "Odelay" came out in 1997. It received critical acclaim receiving a Grammy Award for Best Alternative Music Album that year. After "Odelay," he released 9 more albums. Another one of his biggest hits is "Sea Change," released in 2002. It has been hailed that Beck is among the most idiosyncratically creative musicians of alternative rock in the 90s and 2000s. In 2022, he was nominated to be inducted into the Rock & Roll Hall of Fame.
Phoenix is a pop rock band from France comprised of lead vocalist Thomas Mars, bassist/keyboardist/backing vocalist Deck d'Arcy, guitarist/backing vocalist Christian Mazzalai, and guitarist/keyboardist/backing vocalist Laurent Brancowitz. A combination of indie pop, synth-pop, pop rock, and new wave has been described to be their sound. They have released seven albums, their best being the Grammy-winning "Wolfgang Amadeus Phoenix." In 2022, they released their album "Alpha Zulu."
Co-headlining the "Summer Odyssey" Tour, the eclectic artist and band will be visiting 19 cities nationwide. Fans in Independence Township, Michigan, catch them at the Pine Knob Music Theatre on Saturday, September 2. Tickets are now available!