Pine Knob Music Theatre | Clarkston, Michigan
English rock band Arctic Monkeys just announced an extensive North American tour! The award-winning rock giant will promote its new album, The Car, and cater to all major markets, including Detroit, Michigan! On Tuesday, 29th August 2023, Arctic Monkeys will deliver a much-awaited performance at the Pine Knob Music Theatre in Independence Township, Michigan! Fans can anticipate massive hits, fan favorites, and new tracks from the band's latest highly-acclaimed album, The Car. If you're an Arctic Monkeys fan, you better hurry and grab your tickets now to see their electrifying performance at the Pine Knob Music Theatre!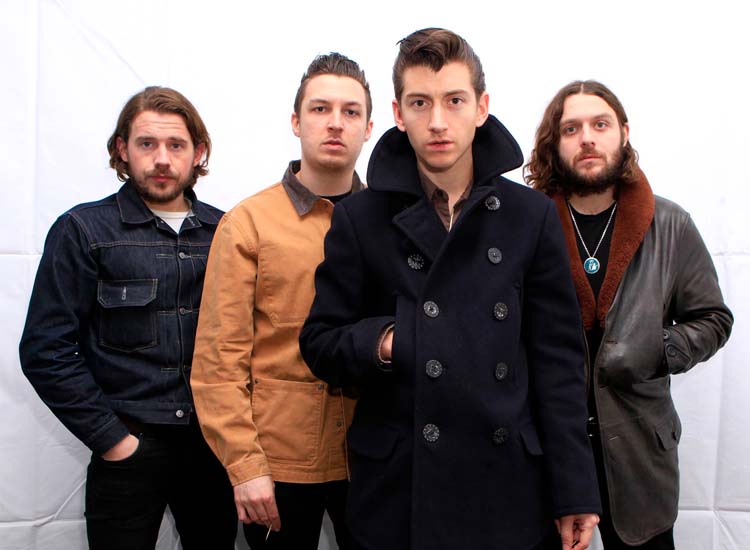 Arctic Monkeys is one of the most prolific indie rock bands from the last two decades. The band, which emerged in 2006 from Sheffield, England, became one of the first indie bands to gain prominence through the Internet. Their debut album, Whatever People Say I Am, That's What I'm Not, significantly impacted the industry and became the landmark album for indie rock fans worldwide. The album topped the U.K. and Australian charts and peaked at number 24 on the Billboard 200.
Recently, the band released their seventh album, The Car, spawning hits "There'd Better Be a Mirrorball" and "Body Paint." The band dropped the music video for "Body Paint" in October 2022, followed by a performance at The Tonight Show Starring Jimmy Fallon. Acclaimed director Brook Linder directed the music video. The Car was produced in collaboration with producer James Ford. The majority of the tracks in the album were written by frontman Alex Turner, with participation from band member Jamie Cook for "Sculptures of Anything Goes" and Milburn guitarist Tom Rowley for "Jet Skis on the Moat" and "Mr. Schwartz."
The Car comes after Arctic Monkeys dropped their 2018 Tranquility Base Hotel & Casino album. The U.K. gold-certified album topped the main U.K. chart and ten other countries. In the U.S., the album topped Billboard's Top Rock Albums and peaked at number 8 on the Billboard 200 chart. The Arctic Monkeys' other notable releases include AM, which earned a five-time platinum certification in the U.K. and platinum status in the U.S.
Tickets to see the Arctic Monkeys light up the Pine Knob Music Theatre are now available. Score your tickets now to experience the incredible live set from the world-famous indie rock outfit on Tuesday, 29th August 2023!