Pine Knob Music Theatre | Clarkston, Michigan
The yearly 99.5 WYCD Hoedown is around the corner. Since 1983, this annual concert has continuously offered an avenue for good music celebration by featuring household-name musicians and rising artists. The Pine Knob Music Theatre will be the venue for this wild night of country music this May 20. This year, this event will be headlining Tim McGraw. With his vast array of country genre subspecialties, there is so much to look forward on his performance. More so that he has a reputation for being one of the biggest touring acts in music history. His last "SoulIISoul" tour with his country superstar wife, Faith Hill, was a huge hit and made history. It was named one of the highest-grossing country tours. So, there is so much to expect from this performance. Buckle yourself for a wild ride on his discography. Expect an incredible performance of songs such as "Standing Room Only," "How I'll Always Be," and many more. If you are up for a nostalgic experience, get the chance to hear his past songs like "It's Your Love," "Don't Take The Girl," "I Like It, I Love It," and more surprises. To take this concert on a higher notch, Grand Ole Opry member Chris Janson will charm with his charismatic songs. Wrapping up will be Kassi Ashton with her country roots and soul/rock music. Get tickets now!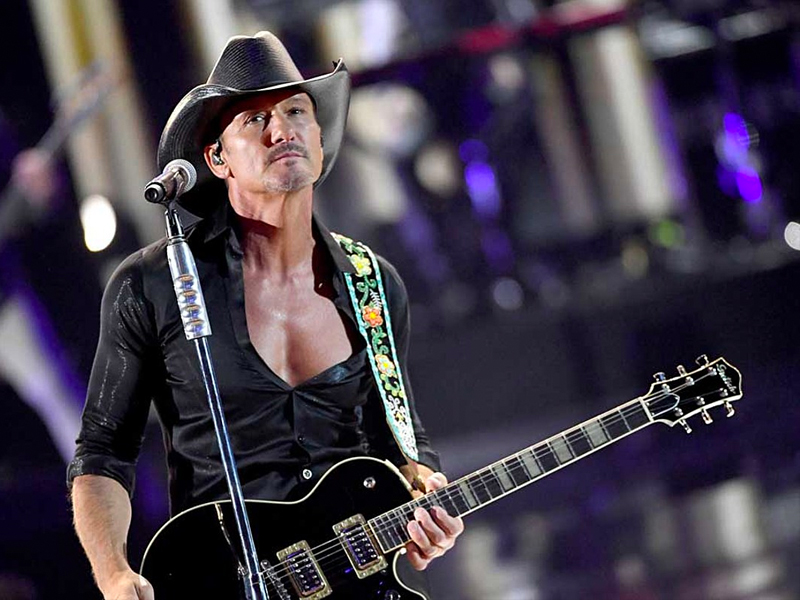 The 99.5 WYCD Hoedown, also called Detroit Downtown Hoedown, is an annual event that features celebrated and emerging artists. The event began in 1983 and has become a go-to event in Detroit. This event has hosted performances of singer-songwriter Garth Brooks and singer Reba McEntire. This year, Tim McGraw is the main act, alongside country artists like Chris Janson and Kassi Ashton. "There's one artist that we have wanted for Hoedown for years and it's Tim McGraw!" says Tim Roberts of 99.5 WYCD. To take this concert on a higher notch, Grand Ole Opry member Chris Janson will
Tim Mcgraw is a household name in the country music scene due to his vast array of country genre subspecialties, such as country rock and contemporary country. The country scene was enamored when Tim McGraw took a wild turn in his life and pursued a music career in the genre. From his breakout in 1994 with his debut album, "Not a Moment Too Soon," he already made an indelible mark in the industry. He has recorded 16 albums in his long career, most of which were positively received and were bestsellers. Out of those 16, 10 are Top Country Albums chart-toppers. He has also received 45 number-one songs. Due to his great knack for country music, he has received three Grammy Awards, multiple Academy of Country Music wins, and a handful of Billboard Awards.
Chris Janson, also a country singer-songwriter, is today's charmer of the scene. With his captivating tunes that are reminiscent of both bro and rock country. He has released three albums, that includes "Buy Me a Boat," "Everybody," and "Real Friends." Many of his singles received multi-platinum certifications. Also, he is currently a Grand Ole Opry member.
Completing this concert is Kassi Ashton, who made a buzz with her blend of country roots and soul/rock compliments. She has released 11 albums, of which Violins is the most recent.
Catch the 99.5 WYCD Hoedown with Tim McGraw, Chris Janson, and Kassi Ashton. Ticket sales have started; get yours now!