Pine Knob Music Theatre | Clarkston, Michigan
Are you down for Country Music's most anticipated annual hoedown?
Get ready for the 39th annual "99.5 WYCD Hoedown" on Saturday, June 25th, at the Pine Knob Music Theatre. Dedicated festival goers will surely be in the mood for some Boot Scootin' Boogie, as Brooks and Dunn will be headlining the event as part of their "Reboot 2022 Tour." You'll surely be energized by the performance of the best-selling duo of all time, along with our favorite country artists Tenille Townes, Joe Nichols, and Parmalee. Tickets are now on sale, and you might want to book yours now since they are selling out fast. Call all your concert buddies and spend the night Beneath the Light of a Neon Moon as Brooks and Dunn, and friends give you the best country concert experience this summer!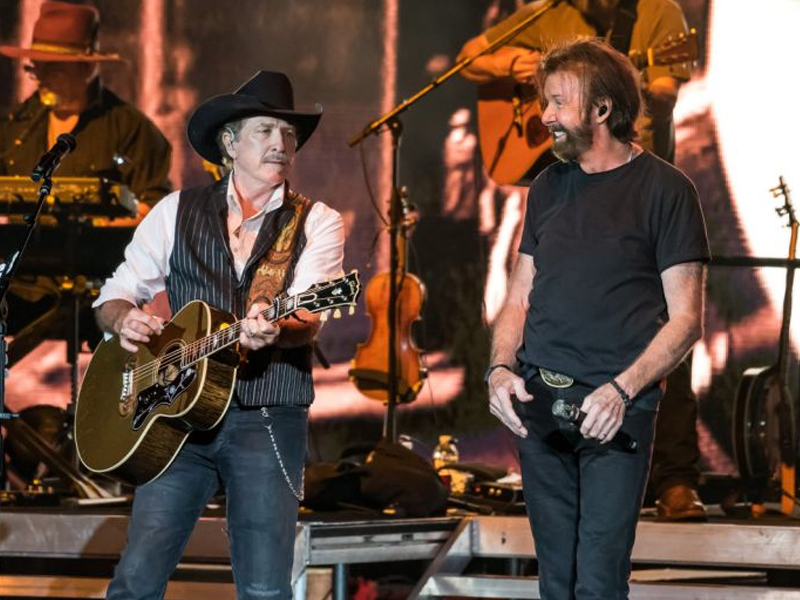 Audacy's 99.5 WYCD Hoedown gets even bigger in its 39th year as Brooks and Dunn headlines the event. Being the best-selling duo of all time, the Grammy award-winning Brooks and Dunn will surely make this year's festival one to look forward to. Hits like "Boot Scootin' Boogie," "My Maria" and "Believe" have propelled Kix Brooks and Ronnie Dunn to country stardom and have continued to influence many artists in all genres. Now that the duo is back on the WYCD Hoedown stage, they are more than excited to share the music of their "Reboot 2022 Tour" with their fans.
"Last year, we fired up the buses and 'let it roll' again," shared Kix Brooks. "Thanks for reminding us how you guys can shake every stage we walk on to…damn, it feels good to be back with ya! Bring it! We'll meet you there!"
"It is our full intent to step onto the stage each night and throw down like the wildest honky tonk you've never been to…yet," added Ronnie Dunn. "Don't be concerned about the mess left afterwards, y'all just enjoy yourselves and we'll worry about that later."
The duo is known to give one hell of a show, so fans can expect nothing but the best from this two! Joining them are some of the promising names in the country music scene. The Canadian country singer Tenille Townes will be part of the lineup. She is known for her hits such as "Somebody's Daughter," "Jersey on the Wall (I'm Just Asking)," and "Girl Who Didn't Care."
The country star Joe Nicols will also perform at the event. For two decades, he has been a mainstay of country music, bridging the gap between the genre's old-school roots and the contemporary era. Rounding the lineup is the country music band Parmalee. The band consisting of brothers Matt Thomas and Scott Thomas, along with their cousin Barry Knox and Josh McSwain are known for several hits such as "Take My Name," "Just the Way," and "Already Callin' You Mine," among many others.
With this promising lineup, every event-goer will undoubtedly have the best night of the summer.